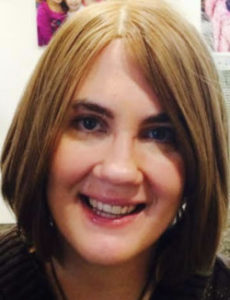 Tsipy Weiss is the founder and director of Gan Henel Early Learning Center, a Modern Orthodox center committed to education and development of the whole child.
After graduating with a Master Degree in Early Childhood Education and Diploma in Judaic Studies, Tsipy went on to teach in various Early Learning Centers around the United States. Since, Fall 2006, Tsipy has worked in ​capacity of educational director at Chabad Early Learning Center of Riverdale in Riverdale, New York.
Tsipy is excited to open up her own Early Learning Center in Kehilat Kesher in Englewood, NJ starting Fall 2017.
Named in memory of her late mother, Henel Cohen, the program will be  loosely based both on the Reggio Emilia philosophy that every child is full of intelligence, curiosity and wonder. As such, we understand that learning often goes beyond 'speech' and nuclides "languages" for expression such as drawing, music and dramatic play.
We also incorporate Howard Gardner's theory of Mulitple Intelligences which is clear that for children to become actively engaged, all 5 senses must be employed.
The focus of the Gan Henel Early Learning Center is to reach each child; cultivate and help them grow by laying a strong foundation of learning, play and socialization.  We use cutting edge teaching strategies and progressive teaching practices to achieve that end and create confident and eager learners- one child at a time.
Tsipy currently lives in Teaneck with her husband Menachem and her 4 children: Raffi, Rachael, Dovi and Hannah. During her free time she enjoys reading, traveling and spending time with her family.